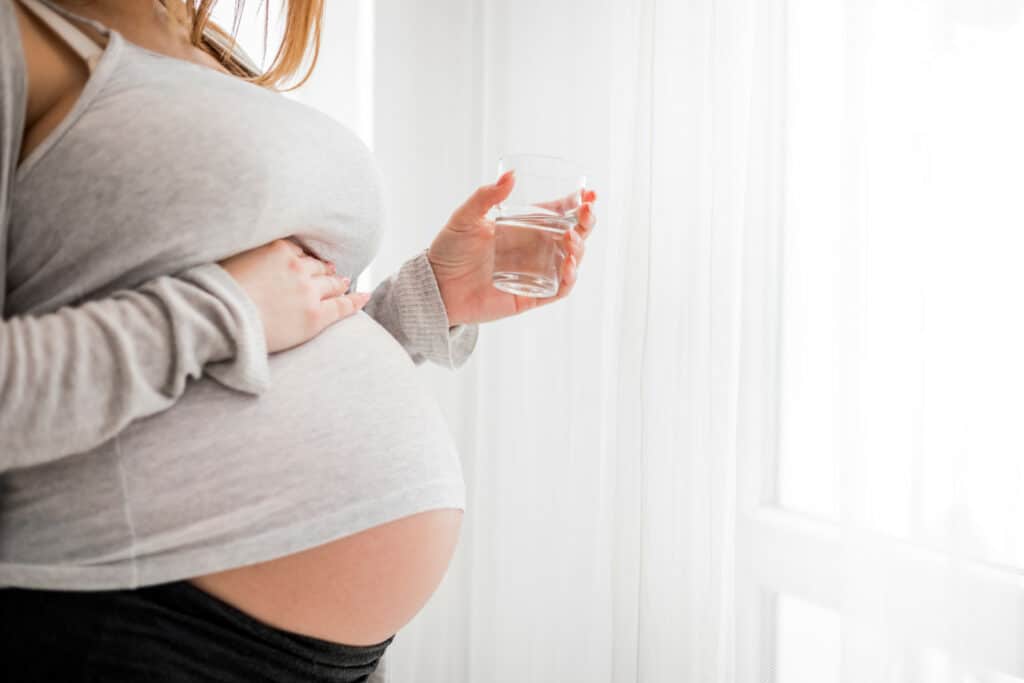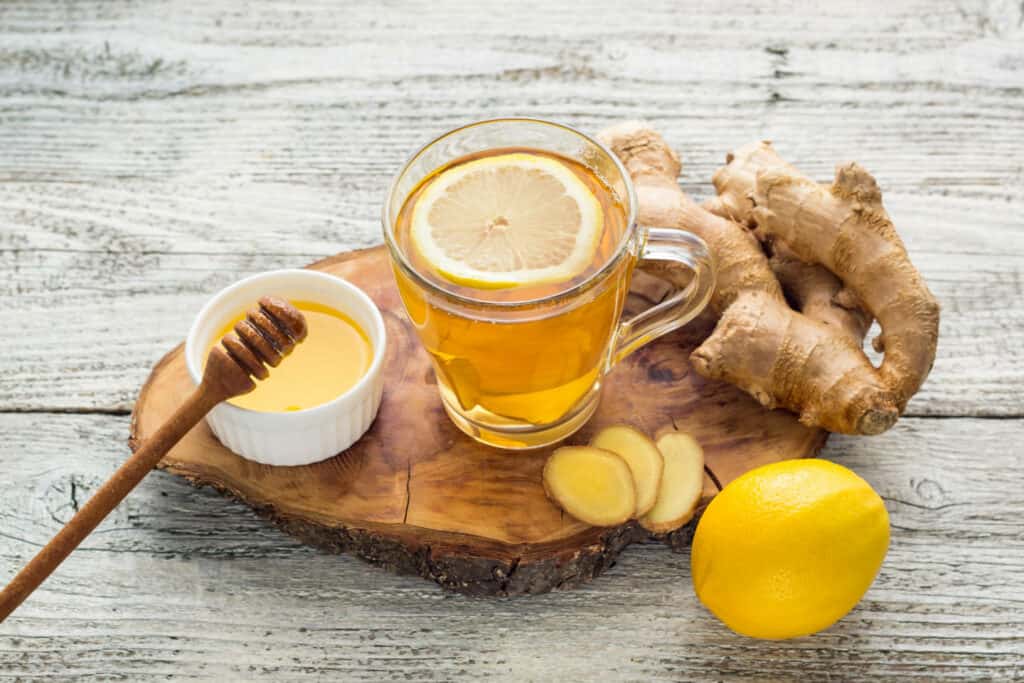 6. Have some ginger (tea!)
If you feel the queasiness kicking on, suck on a ginger candy or have some ginger tea: it's a well-known natural nausea remedy that can work wonders.
It's a common misconception that ginger ale has ginger. Don't be fooled, because it doesn't.
A great ginger candy is Tummydrops which you can check out here!
7. Try an anti-nausea pressure band.
While there's actually no proven scientific reason why these would work, many women absolutely swear by them.
These bands are worn tightly around the wrist, and target a pressure point that relieves nausea.
They don't work for everyone, but they're cheap enough that they're well worth trying as a medication-free morning sickness remedy. We recommend Sea Bands, which is the brand a lot of moms like. You can check them out here!
8. Distract yourself.
Distracting yourself with an activity like a game, sudoku puzzle, a book or TV show can be a relief if you're feeling nauseous. You can even try going for a short walk.
But if doing this seems to make you feel even more queasy, it's probably a good sign to stop because it might just be making it worse.
9. Make sure you get enough sleep, and nap during the day.
Sometimes nausea occurs simply because you need to get some rest. Shoot for getting a minimum of 7 hours of sleep per night (which incidentally, is a good amount of sleep for you even when you're not pregnant.)
If you're feeling queasy during the day, even a short 15 minute power nap can make a world of difference when you feel the sickness creeping in.
10. Eat smaller meals throughout the day.
Instead of eating big meals, try eating smaller meals and snacks frequently throughout the day.
Morning sickness is often the worst when your stomach is empty, so if you always have something in it, it can help. High-protein & high-carb snacks are the best option: almonds, pretzels, bread, crackers, etc.
High-fat & greasy foods can make nausea even worse, so choose your meals carefully.
11. Eat a snack as soon as you wake up.
Going along with #7, having some bedside snacks to munch on as soon as you wake up in the morning can be an excellent idea. Eating a few almonds or crackers (slowly!) in the morning can go a long way toward fighting nausea.
12. Identify which smells aggravate it—and avoid them.
For pregnant moms, some smells can instantly set off their nausea.
If you can identify which smells do it for you, try to avoid them. A good tactic is to try to cook and sleep in a well-ventilated area.
13. Lie down.
If you're feeling horribly nauseous, sometimes just lying down can make a big difference.
Get in bed, close your eyes and take some deep breaths.
I really love the 4-7-8 breathing method taught by Dr. Andrew Weil. You can read more about it here, and I'd highly recommend it!
14. As a last resort, consider taking medication.
There are a number of prescription— and non-prescription— drugs on the market that can make a big dent in your nausea. However, you should always check with your doctor before taking any of these, because some of them aren't safe for pregnancy.
If you're dealing with some nasty morning sickness and nothing else quite seems to help, don't be ashamed to turn to medication, because there's no need to suffer.
Credit: Momtricks.com